June 9, 2012
Majority report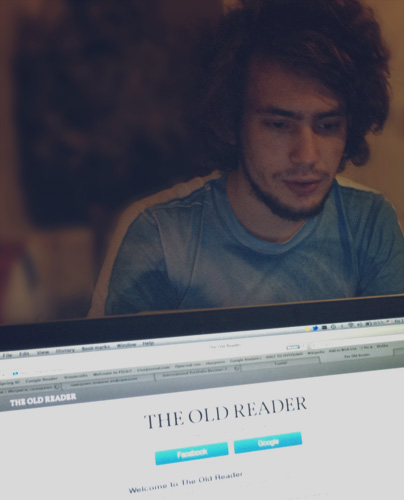 Pic of the day: it's Friday night! Project manager watches from her laptop as front end / back end developer is deploying final version. 
Awesome drag-n-drop controls — check. (we also offer keyboard shortcuts)
Bug fixes — check.
Folders collapsing — check.
Logo and favicon — check. (try making The Old Reader a web app on your iOS device)
Resolving all beta version issues — check!
Whoa, that's a big happy check.
It means, we are ready to show The Old Reader to our friends.