April 25, 2013
It's this time of the year again: a long post from Elena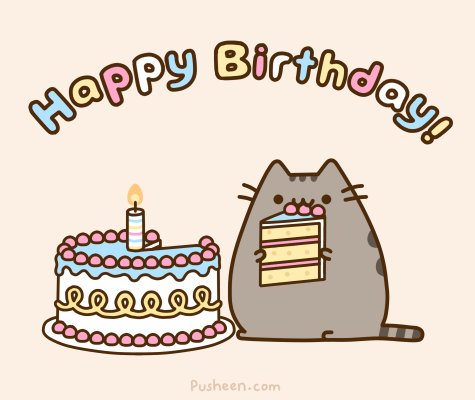 (picture from Pusheen.com)

Today we are celebrating first year anniversary of The Old Reader. A year ago I talked to Dmitry about photography and, while browsing Google Reader, once again recalled how good it had been before November 2011 and persuaded Dmitry to start building a new reader for us and our friends. This was the start of our project. Then we had to come up with the name, and do it fast. Then Dmitry started coding, Anton began configuring stuff on his and Dmitry's own servers, and I started asking all kinds of questions in numerous emails to my friends all around the world (here is my Oscar speech about people who helped us with the first beta in June).
I was sure that we could make it but I never imagined that we'd go as far as we have gone.
I never imagined that in a year we would grow up from 50 friends to over 200,000 people. I never imagined we'd be able to refresh about 4 million feeds every day. I never imagined that my "strategy" will apparently lead us to getting covered by all major tech media. And I certainly never imagined we would be getting this amount of warm words, feedback and support in donations that allows us to keep going.
But news can't be always good. Recently Anton was asked to stop working on The Old Reader in his spare time because of a potential conflict of interest with his day job. This is a heartbreaking moment for Dmitry and me. Anton was the one who provided his own hardware when we started the project, then built our own infrastructure from scratch, managed, supported, and made it scaleable. He was always the "on call" engineer for The Old Reader, patching mongodb code at 6 AM or revamping our monitoring in the middle of night. He had a clear vision of his part of the job, and if you ever received a reply to your feedback that was probably too sharp and direct — that was most likely from him. We'd never go this far if not for his involvement in the project.
I am inclined to work on The Old Reader and bring it to a new level, starting with search for funding and making it a full-time job, even if it means putting away everything else, having even less spare time, and getting even more project-related emotional swings.
A year ago we only had an idea and some spare time, nothing else. Now we have a plan, a deadline, a vision, help from our new contributors (more on this in a separate blog post soon), and of course the invaluable support of our awesome users who donate to keep the project running.
And that's a start.
Thank you everyone.
Elena