July 10, 2012
Milestone 1.5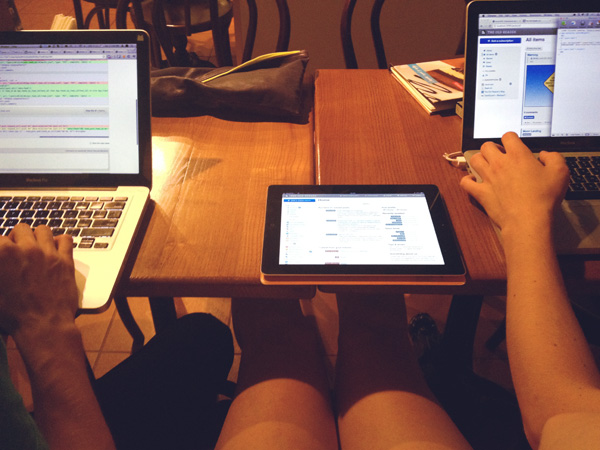 (The Old Reader team, finishing a milestone on a Saturday night)
This is another happy announcement — we closed milestone 1.5, which means that The Old Reader now has the following features up and running:
List view;
Folders view (with counters);
New landing page and a privacy policy;
Facebook approval for timeline sharing;
Better performance: optimized tables, revamped feeds fetching, some operations running on the background;
Atom feeds bug fixed;
Tiny userpics;
Resharing your friends posts.
Things we are currently working on:
New (but still simple) design and style;
Mass-editing of RSS feeds;
Bookmarklet;
More sharing options;
Search filters;
Post tagging;
Read It Later (Pocket) integration;
Brushed up mobile versions.
We have also added one more server and are happy with the project so far — it is something we have done from scratch by ourselves (with friends' help) and now new tasks, things to manage, bugs to deal with, user feedback to consider and milestones to reach are getting are more and more challenging and interesting. We now have to deal with with scalability, performance optimization and interface issues and we are excited about that.
Thank you for being with us.