About Us
Follow us on twitter for updates and announcements : @TheOldReader
If you found a bug or need assistance with The Old Reader, please pay attention to our knowledge base and check out the HowTo page, most probably your answer is already there. If it is not, please ask for assistance at our community forums. If nothing helps, email us at support@theoldreader.com, but please do not expect an answer if your question is covered by any of the above.
You can vote for feature requests and suggest new features at our feedback page. Please search for existing requests before creating a new one, most probably somebody suggested your idea before. We do not moderate the uservoice page, so when you create a duplicate you actually decrease the chances of it getting to the top, because two requests will compete with each other for user votes.
If you have a story to tell, email us at 
hello@theoldreader.com
. We love feedback, but please do not use email for feature requests and bug reports, it's very difficult to track them in email.
Feel free to contact us if you would like to help us make The Old Reader better (or if you own a hosting company and want to pay for our servers).
We are working on The Old Reader in our spare time, and we are a pretty small team:

 Dmitry Krasnoukhov — software engineering and other magic;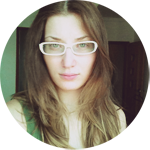 Elena Bulygina — nerd management and communication.
We would not be able to run the project without our generous users who keep donating money for our servers. Thanks guys, you are awesome!
We are also extremely grateful to everyone who gets their hands dirty and helps us with development. This includes (in chronological order):